The Benefits of Membership
Your Network Host - A valuable and committed support as they will work tirelessly on your behalf, getting you in front of the people you want to meet.
Monthly Meetings With Senior Decision Makers - Attend procative, vibrant monthly Virtual Networking Events via Zoom and low risk, safe, socially distanced Face-To-Face networking lunch events.
Meet The Right Contacts - We carefully plan who you meet at the events to give you the best opportunities to meet the right people, and we restrict attendees at events to a senior level, people who can influence the 'buying and selling' within their organisation.
Free Educational Seminars - There is a wealth of knowledge and experience within The Membership that is freely available to you. Try and ensure that you attend the Free Pre-lunch Seminars offered by Members on a wide variety of topics; and if you wish to increase the profile of your company further why not offer to present a seminar yourself. We undertake to do the promoting of the seminar for you.
Show Your Branding At The Events - Bring your roller banner and literature to the monthly face-to-face lunch events to give members and visitors an even greater insight into what your company can provide.
Introductions To New Business Contacts - There are always new companies in attendance at the monthly events.
Many Ways To Raise Your Profile & Meet Other Members - We have an exclusive Members LinkedIn Group, YouTube Channel featuring member videos and a regular Members 1-2-1 Mix & Mingle Virtual Event.
Free Access To The National List Of Members using The Business Network National Members Database.
Download your Membership Form Here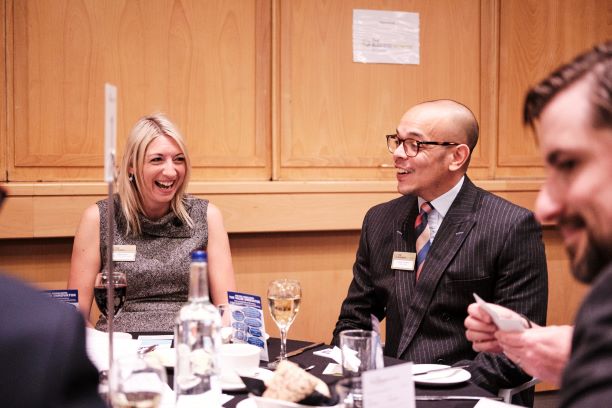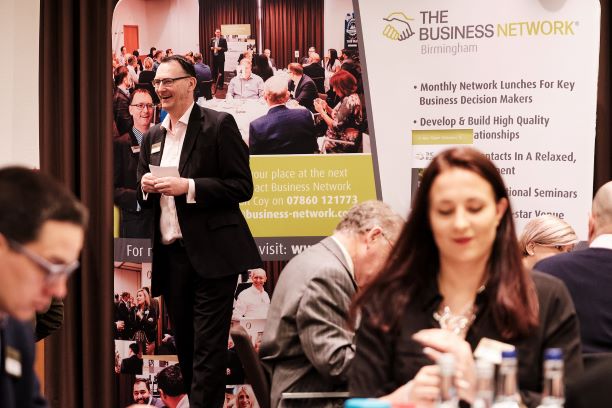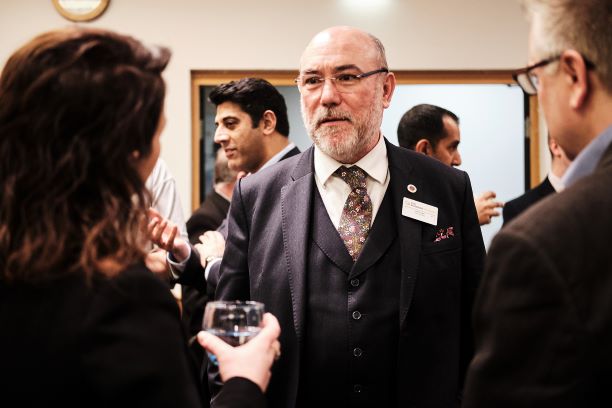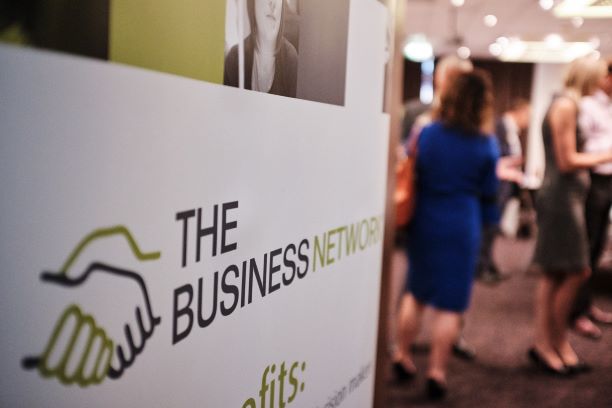 Photographs by Stuart James from EmotiveEye
Come and join us at
OUR NEXT EVENT
Thursday 18th March
Virtual Networking Event, 10.30am - 12.00 noon
What members and guests say
"The Business Network is the perfect forum for forging new long term professional relationships leading to increased sales and mutually beneficial business. It is great to be part of such an active team of members all assisting one another in such a proactive and effective way ably led by a fabulous leadership focused on developing new business generation which would otherwise not happen."
Simon Martin
Power Solutions UK Ltd
"I have been a Business Network Member for many years, probably over 10 years now. It has a relaxed and yet structured environment in which to meet like minded business people who were keen to build long standing relationships rather than score a quick sale. I have obtained significant referrals from Network members, and have purchased services from members with great success. "
Helen Brown
Slater Heelis LLP