Our next Business Network Birmingham Virtual Event...
Thursday 18th March
Virtual Networking Event, 10.30am - 12.00 noon- Via Zoom
Seminar
Time - Registration 9.45am for a prompt 10.00am start
Presenter - Richard Egan from R.E.A.L. Leaders
Topic - Want to be a better COACH, MOTIVATOR and DELEGATOR?
About Our Virtual Networking Event:
Our Virtual Networking Event will be hosted using Zoom. All attendees will receive a link after payment has been made via your booking confirmation to access the event on the day. The event will begin at 9.45am for a 10.00pm start with an optional 30 minute business seminar (see details below). After the seminar and everyone has arrived there, will be an introduction by Business Network Birmingham host, Simon Coy, before everyone will go to their separate virtual "Tables" for introductions and a round table conversation. As always the "Tables" will be planned in advance. This will be followed by our 10 minute speaker and finally a series of pre-arranged member offers / announcements before we close the meeting at 12 noon. You won't need to rush away as the room will remain open for networking.
Seminar Synopsis:
The terms mental health and well-being have grown in focus over the last 12 months. As individuals things sometimes feel harder and if we lead others, it hasn?t always been easy to look after both our own well-being and also those around us.
Through this thought provoking, practical session we'll review 4 simple coaching questions leaders and managers can use to understand and support others. We'll also take a look as what we need to listen out for to really help us spot what's important to those around us and use this to help motivate others.
We'll also explore 10 levels of delegation, yep, there are 10 levels that give us the language to delegate effectively!
Content:
4 simple questions to coach on the spot
Being able to figure out really motivates us and those around us
The language of delegation
About The Presenter:
Rich Egan has spent almost 20 years learning from some of the most effective and also less effective leaders in the UK. Rich's whole focus centres on helping leaders to form great relationships with others to become better at understanding and leading people, not objects.

Cost
Members - £12.00 - Book Here
Non Members - £14.40 - Book Here
Virtual Event includes...
30 Minute Business Seminar
Want to be a better COACH, MOTIVATOR and DELEGATOR?

Richard Egan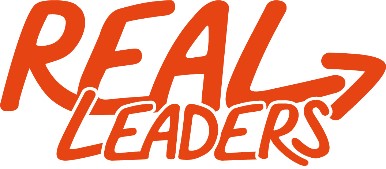 Come and join us at
OUR NEXT EVENT
Thursday 18th March
Virtual Networking Event, 10.30am - 12.00 noon
What members and guests say
"The reason that I am joining The Network is quite simply you have an excellent model, and having attended many networking events I feel that yours is by far the best structured to actually achieve outcomes for the members."
Lisa Styles
Corporate Accountancy Solutions Ltd
"I have been a Business Network Member for many years, probably over 10 years now. It has a relaxed and yet structured environment in which to meet like minded business people who were keen to build long standing relationships rather than score a quick sale. I have obtained significant referrals from Network members, and have purchased services from members with great success. "
Helen Brown
Slater Heelis LLP