Our next Business Network Birmingham Virtual Event...
Thursday 3rd September
Virtual Networking Event, 9.45am - 12.00 noon- Via Zoom
Seminar
Time - Registration 9.45am for a prompt 10.00am start
Presenter - Kristian Downer from DowSocial
Topic - The Core Principles Of LinkedIn
About Our Virtual Networking Event:
Our Virtual Networking Event will be hosted using Zoom. All attendees will receive a link after payment has been made via your booking confirmation to access the event on the day. The event will begin at 9.45am for a 10.00am start with an optional 30 minute business seminar (see details below). After the seminar and everyone has arrived there, will be an introduction by Business Network Birmingham host, Simon Coy, before everyone will go to their separate virtual "Tables" for introductions and a round table conversation. As always the "Tables" will be planned in advance. This will be followed by our 10 minute speaker and finally a series of pre-arranged member offers / announcements before we close the meeting at 12 noon. You won't need to rush away as the room will remain open for networking.
Seminar Synopsis:
Looking to create opportunities using LinkedIn? Then it is important to understand the core principles that will allow you to build your reputation, relationships, and returns. This seminar will look at how you and/or your business should approach LinkedIn, and how it differentiates from other social media platforms you may be more familiar with.
Seminar Content:
This seminar will look at the following aspects of LinkedIn.
Profile - A practical review and revision of your profile. Ensuring at the end of the session you have a solid base to build the rest of your LinkedIn activity upon.
Content - We will explain what content gets visibility on LinkedIn and how to create consistent results
What, when and how often to post
How to use hashtags
What to do with your company page
Connection Building & Outreach - Focusing on building a targeted connection base with purpose and engaging with them using content engagement messaging in a natural and value driven way. The focus is on building relationships rather than spammy direct outreach. This part of the training where appropriate can review of whether you need to use any of Linkedin's paid features such as Premium and Sales Navigator. As well as training on how to get the most from them.
Converting Connections - Aligning your LinkedIn activity with your sales processes to create the call to action that moves connections through the sales funnel and into clients.
About Our Seminar Presenter:
Kristian Downer is Managing Director of DowSocial and a member of The Business Network in both Birmingham and Peterborough. With six years' experience consulting with companies large and small across the UK and beyond, Kristian knows the difference between what works and what is hot air in your social media.
Cost
Members - £9.60 - Book Here
Non Members - £10.80 - Book Here
Virtual Event includes...
30 Minute Business Seminar
"The Core Principles Of LinkedIn"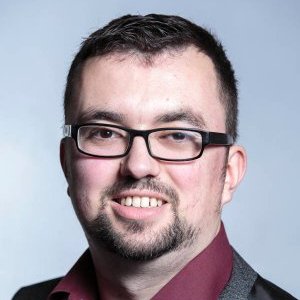 Kristian Downer, DowSocial